…Star Wars Charity Marathon Day is back!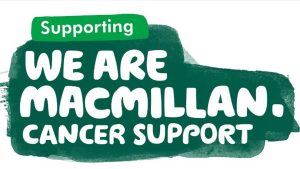 On May 4th all pupils will be asked to come into school dressed in PE clothes (or sportswear) and trainers… ready to run. This year we will be raising money for the Macmillan cancer charity and we ask that all donations are made via this JustGiving link:
Macmillan gives people with cancer everything they've got. If you're diagnosed, your worries are Macmillan's worries. Macmillan's doing whatever it takes. But without your help, Macmillan can't support everyone who needs them.
Any donation you can give is much appreciated. We all know someone who has been affected by cancer and having a charity like Macmillan there to support those people and their families is priceless. Anything we raise through this marathon day will support their work.
Throughout the day classes will go out onto the school field to run a mile with Mrs Clarke. This year we would like to invite parents, carers, family members and friends to come along and support their child's class or even to run with them! Please come round to the school field (at the back of school) when your child's class is running.
CLASS FIELD TIMES ARE AS FOLLOWS:
9 to 9.30: Miss Craggs/Miss Deverall's class (year 3/4)
9.30 to 10: Mrs Engleman's class (year 3/4)
10 to 10.30: Mrs Ekers' class (year 3/4)
10.45 to 11.15: Mrs Moss' class (year 1/2)
11.15 to 11.45: Ms Renny's class (year 1/2)
11.45 to 12.15: Mr Pennington's class (year 1/2)
BREAK
12.45 EYU
1.15 to 1.45: Mrs Walton's class (year 5/6)
1.45 to 2.15: Miss Ball's class (year 5/6)
2.15 to 2.45: Ms Rees/Mr Burnell's class (year 5/6)
Many thanks for all your support…let's run together and raise as much money as we can!
(And an extra thank you to all the school councillors who put together the 360 medals needed for the day)
Good luck to Mrs Clarke (who will be running all day) and May the Fourth be With You everyone 🙂