Vision for mathematics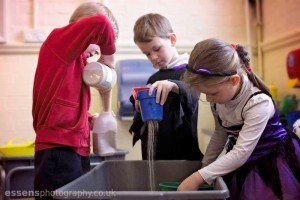 Our aim at Fishergate Primary School is for all children to enjoy mathematics and have a secure and deep understanding of fundamental mathematical concepts and procedures when they leave us to go to secondary school. We teach using an engaging, coherent and challenging journey through mathematics with a belief that all children can achieve. We want children to see the mathematics that surrounds them every day and enjoy developing vital life skills in this subject.
Aims for our pupils
To develop a growth mindset and positive attitude towards mathematics.

To become confident and fluent with number

To become problem solvers, who can reason, think logically, work systematically and apply their knowledge of mathematics.

To develop their use of mathematical language.

To become independent learners and to work co-operatively with others.

To appreciate real life contexts to learning in mathematics.

Make connections and see relationships in mathematics.
Our Approach
Inspired by an Asian philosophy for mathematics, Fishergate is using the teaching for mastery approach. This approach means pupils acquiring a deep, long term, secure and adaptable understanding of the subject. Pupils will acquire a solid enough understanding of the mathematical concepts being taught to enable them to move onto more advanced material.
Our approach is underpinned by the '5 Big Ideas' in teaching for mastery.
Maths Resources
Click here to view the National Curriculum Mathematics Programmes of Study
TTRS
https://play.ttrockstars.com/auth/school/student/42863 – We regularly use TTRS in school and the children love it!
BBC Skillwise
http://www.bbc.co.uk/skillswise/maths – A fantastic website from the BBC which is aimed at bringing you up to speed with all the key kills that students need to succeed at maths today. Thankfully the website manages to avoid being patronising, and instead offers clear practical help on aiding your child. Very good indeed!
Nrich
www.nrich.maths.org – These puzzles teach children how to think and solve problems for themselves, which are essential skills for success at maths and all subjects. Each puzzle comes complete with a worked answer and details of the thought processes involved.
ICT Games
www.ictgames.co.uk – Some really, really good games here. And all free!
BBC BiteSize
http://www.bbc.co.uk/education/subjects/z6pfb9q – This site has traditionally been aimed at KS3/4 pupils but there is lots of useful stuff there, especially for upper KS2. There are plenty of notes, examples, interactive solutions, and questions for pupils to have a go themselves.