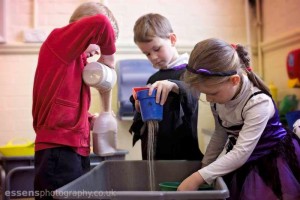 We deliver an exciting Maths curriculum with lots of opportunities for children to use maths problems solving skills. Maths is taught as a discrete subject each day as well as links being made with other subjects throughout the curriculum. We encourage children to be independent thinkers and find things out for themselves where possible by investigating. Our focus on reasoning which emphasises the development of children's thinking skills and ability to explain how they have come to an answer. It is a really exciting way to teach and learn! We encourage all of our children to use their Growth Mindset to push themselves as far as they can, whatever their starting point is; we want them to know that there is no limit to their potential in Maths.
As well as reasoning and problem solving, we emphasise the importance of times table knowledge and secure use of mental and written strategies for the four areas of calculation: addition, subtraction, multiplication and division. This starts as early as EYU where children use objects and pictures to help them calculate. By Year 5 and 6 they are generally confident at using written methods. To help children with this and ensure a consistent approach throughout our school, we have a Visual Calculation Policy which is displayed in each classroom, showing the relevant steps and stages of working with the 4 operations and mental methods. Children in KS2 practise these methods regularly against the clock in a weekly 'Arithmetic' lesson which they love!
Children throughout school from KS1 work through the 'Fishergate Rapid Recall Facts' and have personal targets at their level for each half term based on these. These are displayed in classrooms, Maths books and planners.