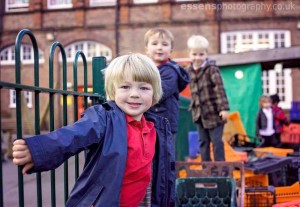 The Early Years unit at Fishergate offers part-time Nursery places in morning and afternoon sessions throughout the week and full-time places for all of the children starting in the school year that they are five. We provide a happy, caring, lively and exciting learning environment. Our aim is to provide a setting where, with careful nurturing, each child will learn to express themselves confidently and develop to their full potential.
The Early Years Team
Mrs Batchelor, Ms Dewhurst and Mrs Wilson are our Early Years teachers, supported by an amazing team of teaching assistants including Ms Burland, Mrs Fisher, Mrs Ensor and Mrs Adkinson.
The Start of the Day
The Early Years Unit opens its doors to full-time Reception children and part-timers who attend in the morning at 8:30. Please make sure that your child is present by 8:45 so that we can get on with all our exciting learning!
Early Years (part-timers)
There are two sessions for part-time children. The morning sessions runs from 8:30am-11:30am and the afternoon session runs from 12:15pm-3:15pm.
Early Years (full-time children)
Parents and carers of full time Reception children can bring their child to the Early Years classroom between 8:30am and 8:45am. The children go for their lunch at 11:45 and after lunch they can play with their friends on the main playground until the afternoon session which starts at 12:45pm and finishes at 3:15pm. At the end of the day we generally open the doors a little early to facilitate parents and carers collecting their children in a calm, orderly way.