Fishergate students are such keen scientists – even outside of school they love to extend their learning!  If you carry out some exciting scientific enquiries at home, at the weekend or in the school holidays, you can ask Mrs Ekers if you can share your discoveries here on our website.
Using a serological pipette to measure different liquids
Drawing up universal indicator with a disposable pipette
Adding universal indicator to the acid, neutral and alkali liquids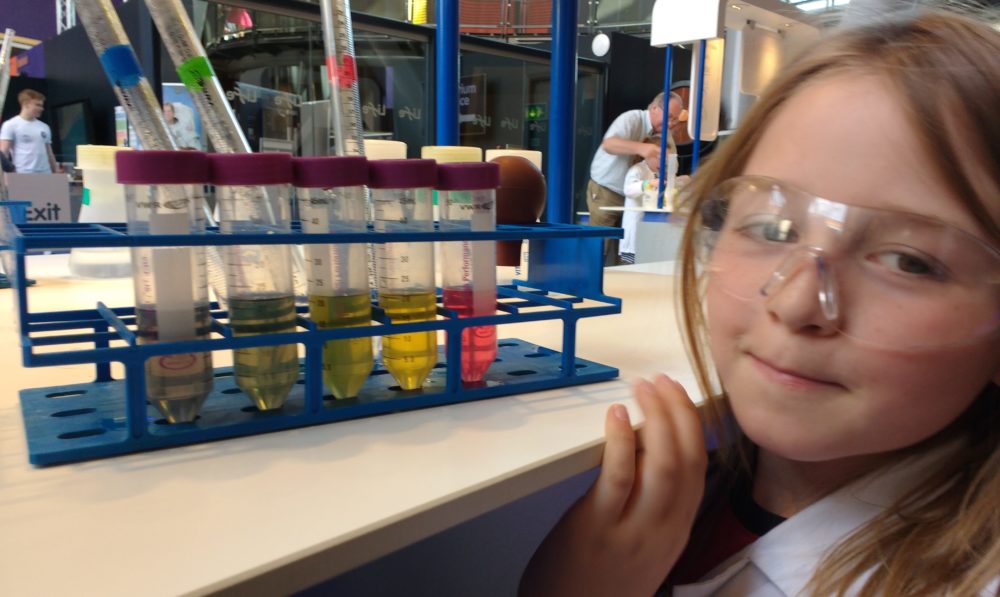 This pupil learned to use two different sorts of pipette to carefully and accurately measure liquids when they carried out a chemistry experiment at the Centre for Life in Newcastle – and made a rainbow!  The "universal indicator" shows how acid or alkali a solution is by changing colour.