As part of our fundraising for Music 4 Mums, we are inviting children to bring in cakes for a special cake sale at the end of the day on Wednesday 3rd May. All proceeds will go to the charity APP who raise awareness of the need for adequate maternal mental health care services in every area of the UK.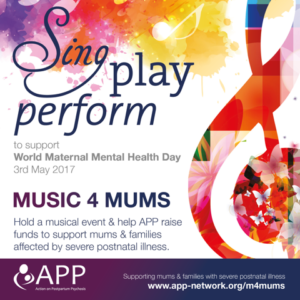 We would really appreciate as many donations from all classes on this day which can be brought to Miss Teale's classroom at any time on Wednesday 3rd May.
We look forward to seeing you at the cake sale after school!