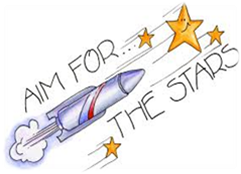 Assessment takes place throughout the term using a broad range of methods from observation, marking and feedback, discussion and independent work to diagnostic tests and the involvement from outside agencies.
The school's tracker system for all children is used to assess the progress of children with SEND against National levels and in terms of secure learning of objectives; in some cases we use more a more specific tracking system which evidences the smaller steps that children take. However we strive to ensure this is not a stressful process for the children and ensure they understand that it is so they can be taught the next steps in their learning. Further information can be found on our website.
I've always felt that the staff have genuinely wanted each of my children to reach their full potential and have tried to find different ways to help them do so. One of my children has needed extra support with his speech and anxiety about speaking in front of people (though he is very confident now) and my favourite thing that was done for him in school was having him collecting a post card from the reception because so much thought was put into the exact elements that he was struggling with and what would be the most effective way of helping him.