Dear Parents and Carers,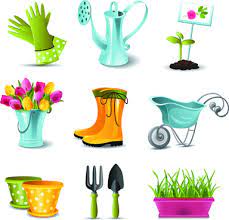 We are looking for a group of parent & child volunteers to help weed & prepare raised beds for planting so they are ready to use for the Year Group science classes coming up.
We will be meeting straight after school pickup on Wednesday 3rd May & Thursday 4th May 3.30pm – 4.30pm and we hope that many hands make quick, light & sociable work.
If you and your children can help, please let the office know so we can anticipate numbers. Even 30 minutes of your time would be gratefully received.
The planting beds are located on the school field near to The Melbourne centre. There are three beds, Yr1/2, Yr3/4 & Yr5/6 that need weeds removing and one bed that needs extra compost adding. Each is approximately 8 metres long – so quite a good size. There are lots of children's gardening tools but it would be useful if adults could bring a garden fork or spade if they have one. Gloves will be handy too!
Many ThanksFriends of Fishergate