Thank you to everyone for taking part in this year's Red Nose Day. You all looked fantastic dressed in red…we had red hats, red hair, red faces, red onesies and of course plenty of red noses!
We also found out the winners of the red nose day joke competition…thank you to all those who entered. And thank you to Miss Rees and Patrick (school council chairperson) for presenting the winning jokes.
(Please note that the final winners were decided by a 'laughometer'- see Miss Rees if you would like to find out more!)
Key Stage 1 winner- Kester (with a little help from his sister Beth) from Miss McBride's class:
Joke: Why didn't the dog lie out in the sun?
Answer: Because it didn't want to be a hot dog!
Key stage 2 winner- Lula from Mr Snowden's class:
Joke: What do you call a man building a playhouse in the winter?
Answer: Mr Snowden!
Here are some photos of the day….thank you all for your support and for helping us to raise money for this amazing charity!
And a final joke from Miss Rees…
Joke: Why did Adele cross the road?
Answer: So she could say hello from the other side!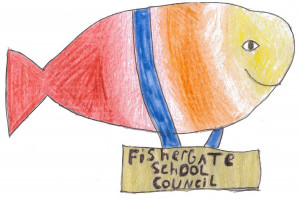 ….and that's all folks!