On Thursday 13th December Ben Rich and Rachael Reeves (parents of Aaron in Year 5) came into school to explore the Jewish festival of Chanukah with Key Stage One.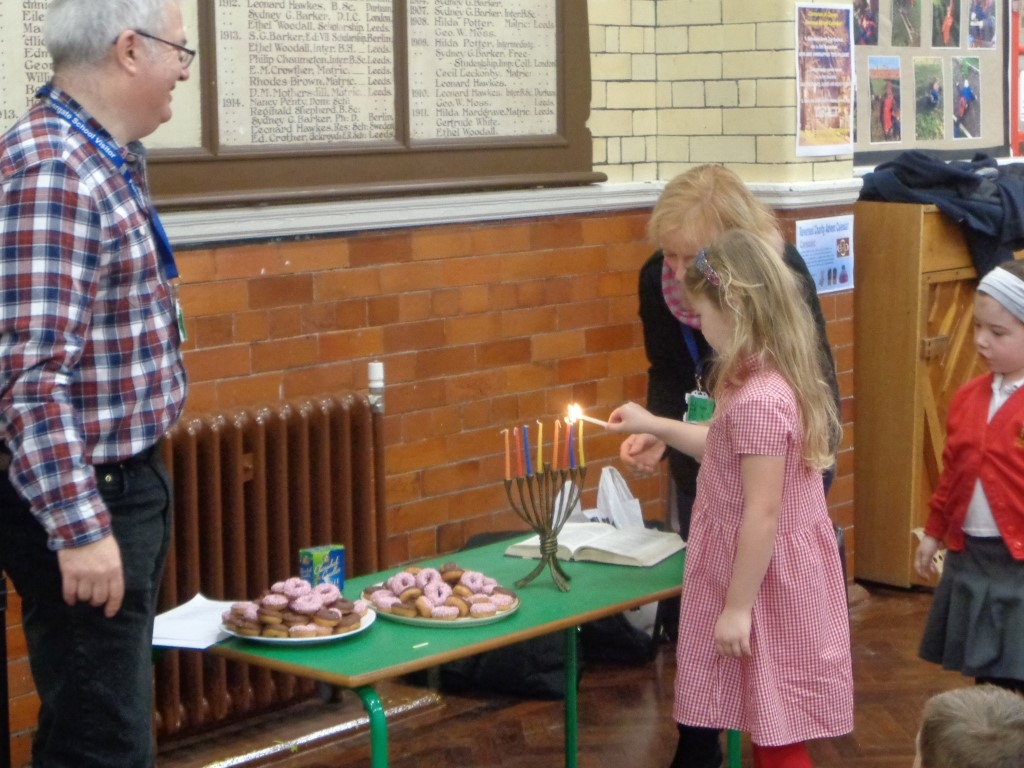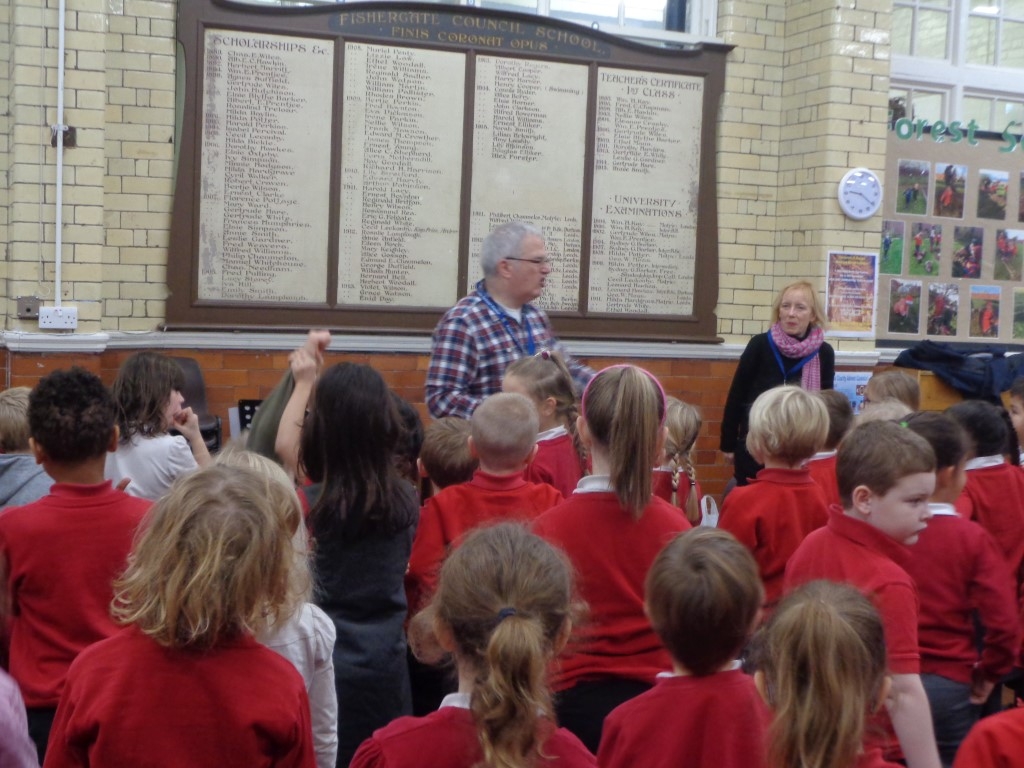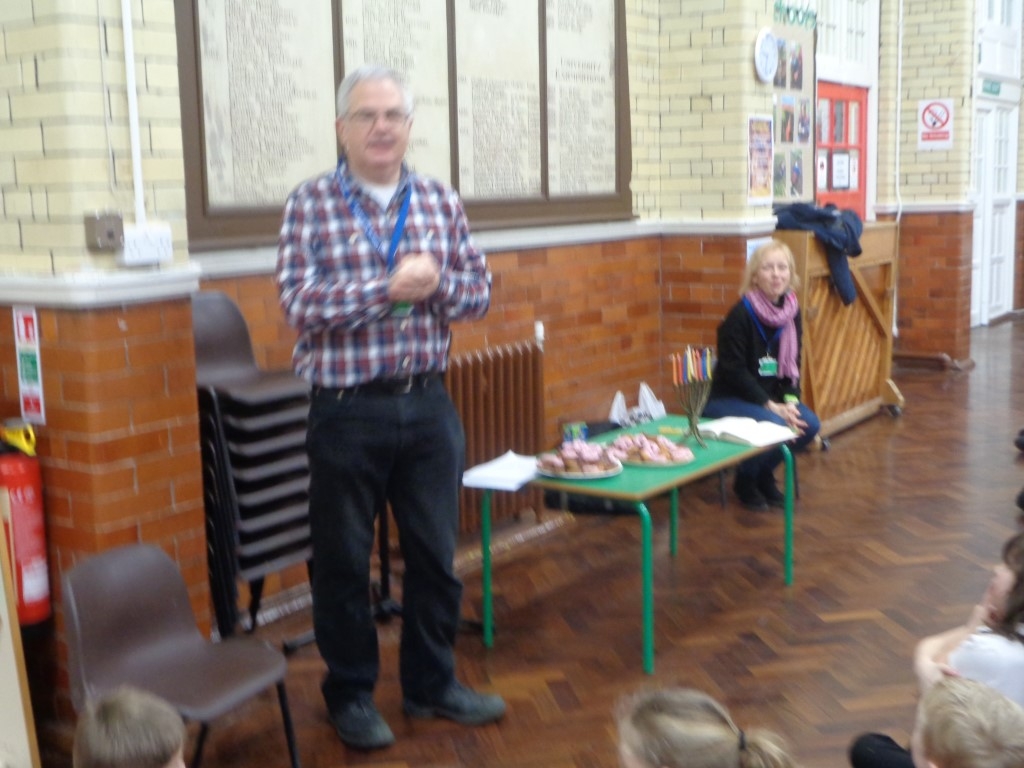 The children learnt the story of Chanukah, the symbolism of lighting candles and even got to eat donuts!
Thank you Ben and Rachael for coming to see us!