Thank you to everyone who nominated themselves to be on the School Council this year. As always the results were very close and when they were announced in Friday's celebration assembly, the response to those who had been successful was very supportive.
Here is our school council 2018-19: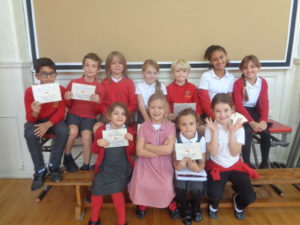 Every class in Key Stage 1 and 2 has one School Council member. They will work hard to ensure that all your ideas are listened to and will help to make the school an even better place to be.