On Friday 8th of June, we organised a LGBT+ Pride day. All of Y5/6 were asked to dress up in fun, bright colours to celebrate diversity.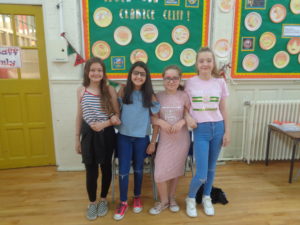 We raised £58.50 for the Stonewall charity! The Stonewall charity is supported by runner Ben Smith- who came in to our school to start one of his many marathons. Stonewall helps and offers advice to young LGBT people.
We'd like to thank everyone in Y5/6 for their donations and support.
– Megan,Y6